When you open the Balance app you'll first see the Today tab. You can see in the bottom left corner of your screen the word Today is highlighted in blue. This tab will show you your next recommended meditation or, if you have already started a Plan, the next day in that Plan. You can scroll down to find the Daily meditation or additional recommendations.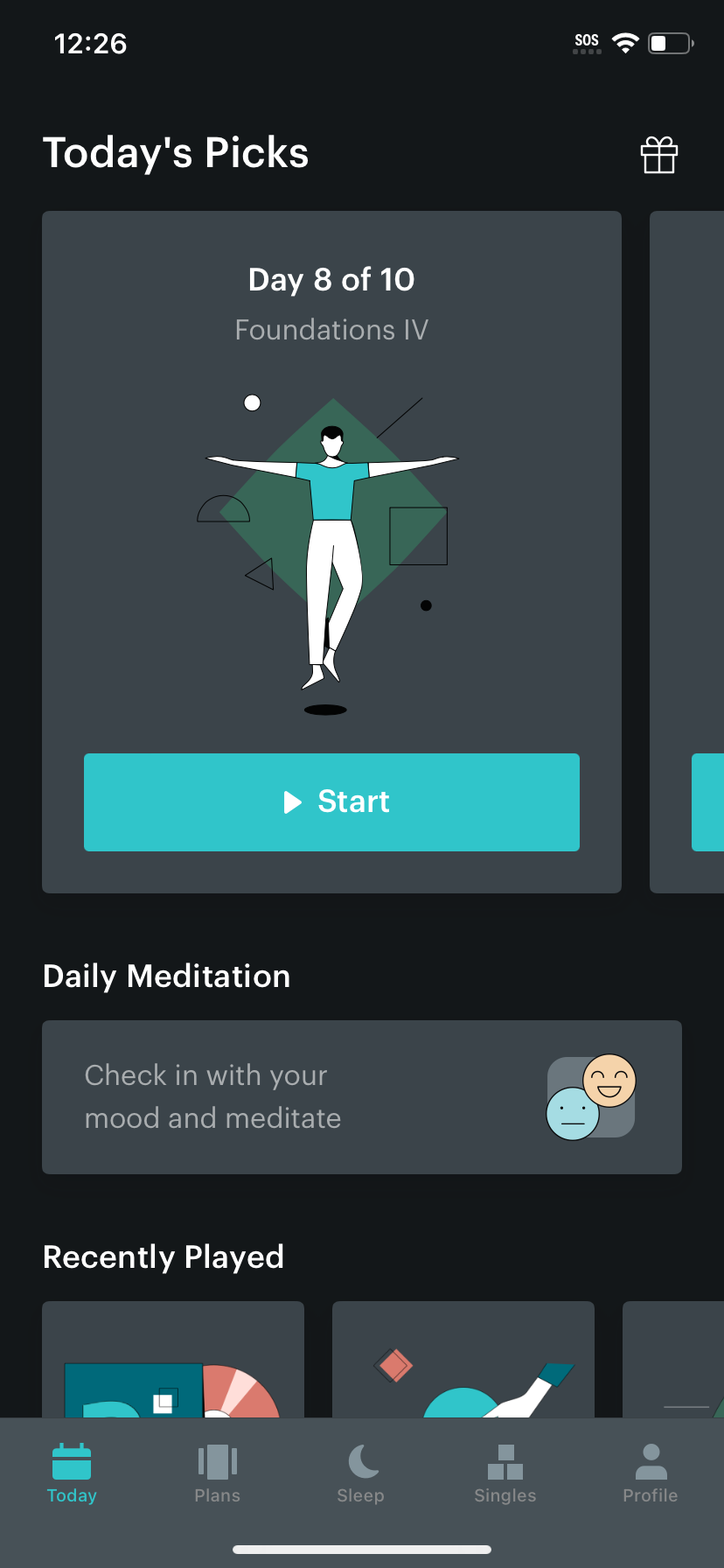 Your next tab is the Plans tab, which you can get to by tapping on the word Plans at the bottom of your screen. This tab lists all of the Plans you have access to, by category. Once you tap on a Plan, choose your duration and meditation coach, and then tap "Begin" to start your meditation. You can revisit a plan at any time and when you do, the button will say "Replay" instead of "Begin." To exit the plan, you can tap on the "X" in the top left corner of the screen.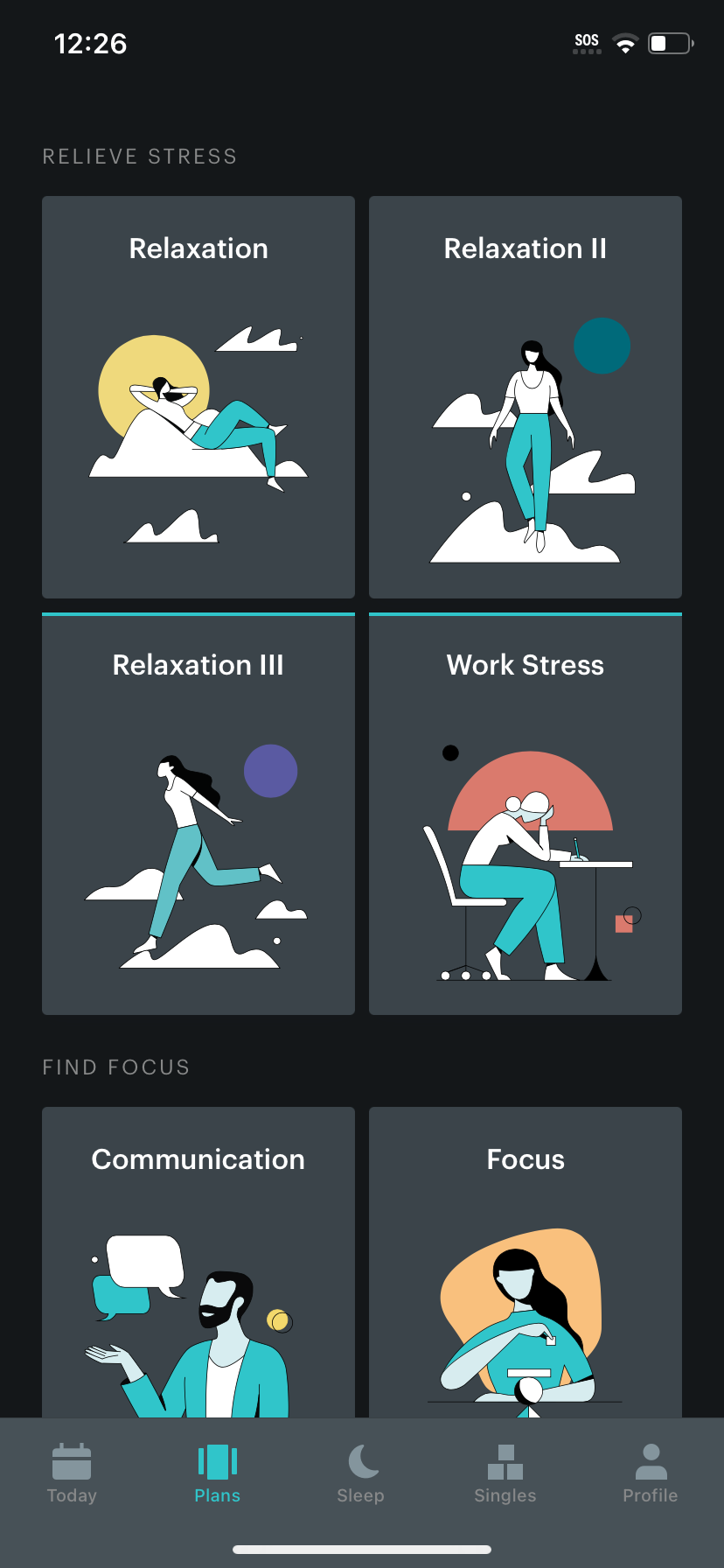 The next tab is the Sleep tab. This tab contains meditations dedicated to helping you sleep better, including a variety of Sleep Sounds. Sleep Sounds have durations from 15 minutes up to 10 hours. You can use these meditations to fall asleep, stay asleep, get back to sleep, or even provide a peaceful background noise to any daily activity.
Next, you have the Singles tab. Like the Plans tab, this tab lists all of the Single meditations you have access to. Tap on any meditation, choose the duration and coach, and tap "Begin."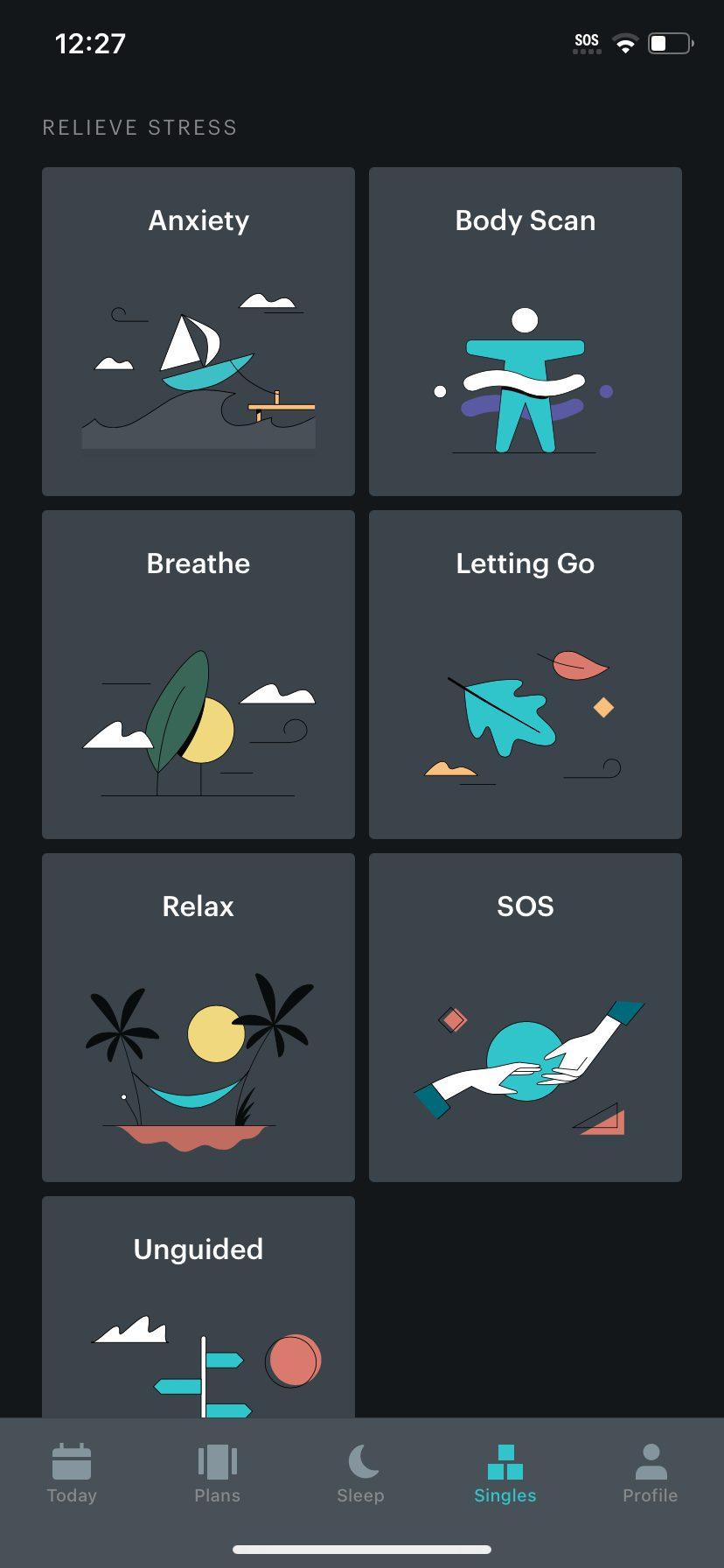 Lastly, you have your Profile tab. From here you'll find:
Your calendar - Balance keeps track of the days you've meditated by month.

Total time trained - The total number of hours and minutes that you've meditated.

Daily streak - How many consecutive days you've meditated.

Your skill level - Balance will track where you're currently at in each of the offered skills that we teach! Tap each skill icon to see an explanation of the skill and a list of Singles that focus on that skill.

Achievement badges - You'll collect achievement badges throughout your meditation practice to celebrate time trained, plans completed, and more!

Session history - We'll keep track of your most recent meditations! You'll also be able to add sessions to your calendar to make up for missed days or track a meditation that took place outside of Balance.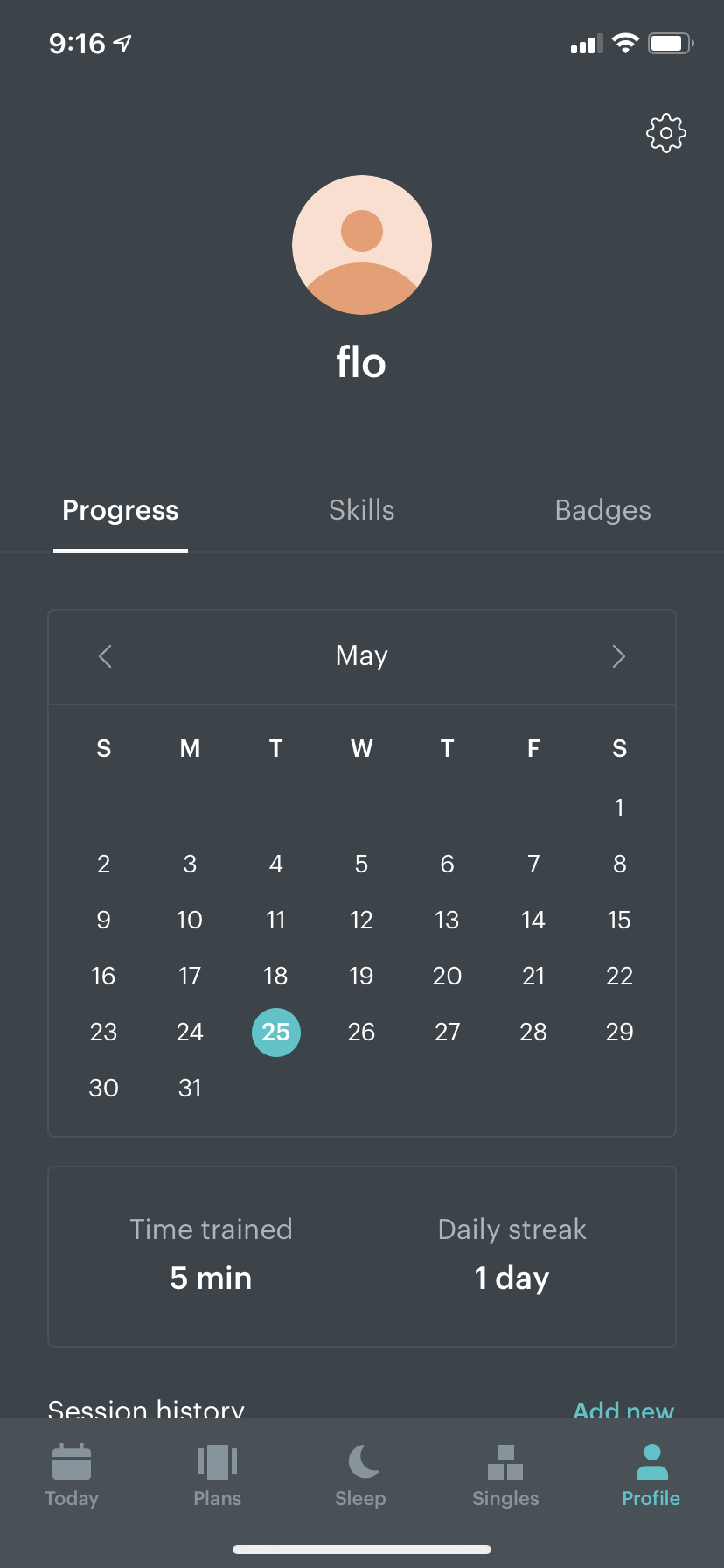 To access your Settings page, tap on the gear icon in the top right corner of the Profile tab. Here, you will see your account information, as well as options for Push Notifications, Log Out, etc.